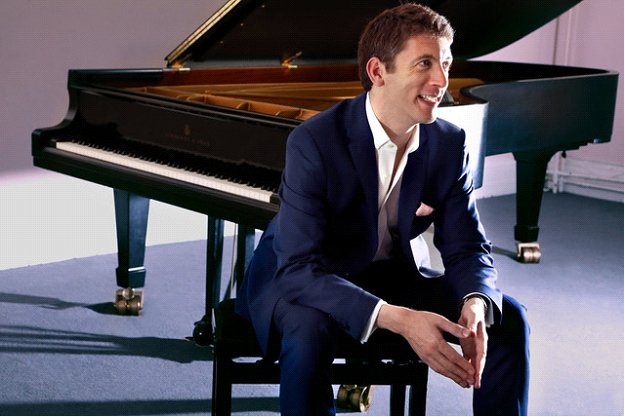 Dé Sathairn 20ú Samhain, 8in
Saturday 20th November, 8pm
Finghin Collins
Ceadaíl Pianó/Piano Recital
Dé Sathairn 20ú Samhain, 8in
Saturday 20th November, 8pm
Ticéid: €15/€10/€5
……………………………………………………………………………
Bach English Suite No 3 in G minor
Schubert Wanderer Fantasie Op. 15
Gerald Barry Midday (Ros Tapestry Suite)
John Field "Midi"
Liszt Harmonies du Soir
Amy Beach Hermit Thrush at Eve
Bartók The Night's Music from "Out of Doors"
Chopin Scherzo No. 2 Op. 31
Sé Finghin Collins an pianadóir claisiceach is aitheanta sa tír. Tá tóir air go h-idirnáisiúnta agus gradaim ar leith buaite aige thairis na blianta de bhárr a chuid ceoil. Seinnfidh sé linn don gcéad uair i mBaile Mhúirne mar chuid de thuras náisiúnta atá curtha le chéile aige.
Finghin Collins is Ireland's best known contemporary classical pianist and is in demand as a soloist throughout the world. We are delighted to welcome him to Baile Mhúirne for the first time as part of his national tour.
Dé Eolas maidir le Srianta/Information Regarding Protocols
Beidh ort teastas vaicsín a thaispeáint chun teacht isteach go dtí aon imeacht san Ionad Cultúrtha
Beidh ort pusachán a chaitheamh ar theacht isteach agus nuair atá tú ag bogadh timpeall. Is tú suite, is féidir an pusachán a bhaint.
Táimid fós ag cloí le fad soisialta is tú suite. Beidh spás compordach idir patrúin san amharclann.
Iarraimid oraibh an sanitizer a úsáid atá timpeall an fhoirnimh.
Má bhraitheann tú breoite, le do thoil, ná tar isteach chughainn. Ní bheidh costas ar do thicéid curtha ar ceal.
You must show proof of vaccine to gain entry to events at Ionad Cultúrtha.
You must wear a mask on entering the building and when moving around. When you are seated in your allocated seat, you may remove your mask, if you wish.
We are adhering to social distance guidelines and there will be comfortable space between pods in the theatre.
We ask you to use the sanitizer available throughout the building.
If you feel in any way unwell, we ask you not to attend events. You will not be charged for your cancellation.